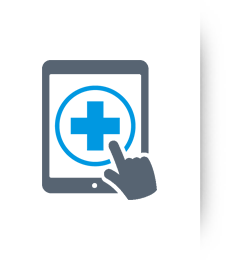 If you are in California and need to speak to a doctor online about your condition, SmartDocMD gives patient's the freedom to get an online doctor consultation at an affordable cost. Ask a doctor the questions that you have online. Connect in quick time and get your questions answered. Many times, the issue you may have can be treated online via telemedicine. SmartDocMD specializes in non-emergency medical conditions that can be safely assessed without an in-office visit.
If you are ready to get started, you can begin the online patient interview. It's a quick questionnaire regarding your symptoms and medical history. You can stop and start as many times as you need, and whenever you need to. Once you submit that free online doctor visit questionnaire, you'll receive recommendations for your conditions and further ways to receive treatment. You can choose to speak to a doctor online about the problem, and if you opt to do that, you will pay just $30.
As part of the online doctor appointment you will receive sound evidence based medical diagnosis, a prescription for your problem if the treatment requires an RX, and a doctor's note to excuse you from the time that you may have been out of work or out of school.
We noticed that traditional medicine did not properly address a patient's needs and in our current day, has created a frustrating, time consuming experience.
Our SmartDocMD physicians currently offer diagnosis and treatment to anyone in the state of California. Our offices are based in the Bay Area but our service is available throughout the state. We are planning on expanding to other states, so check back for updates.