Sinus Infection or Cold? A Hard Distinction
When illness hits, you may find yourself wondering exactly what you have. Various types of ailments have similar symptoms and require a doctor to correctly diagnose. For example, you may wonder, "Do I have a sinus infection or cold?" When you need a professional diagnosis, but want to skip the hassle of a doctor's office, SmartDocMD is here to help.
What is SmartDocMD?
We get it, online healthcare may sound skeptical. The internet is notorious for being untrustworthy – a word you do not want to be associated with your medical care. Doctor's appointments are typically synonymous with a brick and mortar office. It doesn't have to be this way!
With the use of internet spreading to most homes in the United States, it makes sense that more and more services are provided online. It makes even more sense that a service that helps sick people stay home be online. This is where SmartDocMD comes in.
SmartDocMD originated as an idea between one physician and one patient. Offer convenient, quality health care for basic problems without the waiting room. In-person medicine is indeed necessary for many diseases, but basic health problems can be treated more effectively online.
When Can You Use SmartDocMD?
If you are sold on the idea of telemedicine, you may wonder what types of health problems can be treated online. SmartDocMD is proud to offer online treatment for the following basic health care problems: sinus infection, cold and cough, urinary tract infection, pink-eye, eye allergies, and yeast infection.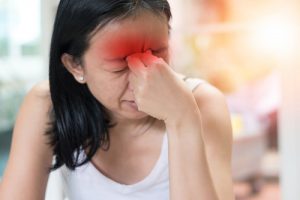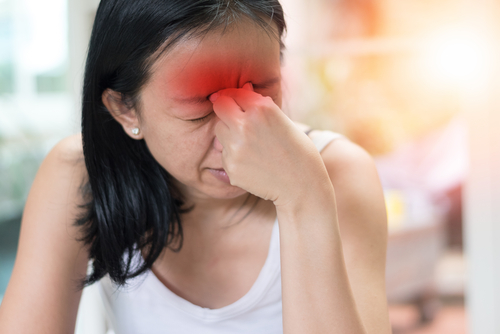 If you are experiencing sinus infection symptoms such as the following, start your online care with SmartDocMD today. Sinus infection symptoms include facial pain, facial pressure, and nasal drainage. Nasal drainage also falls under cold symptoms, as does a cough, sore throat, post nasal drip, and runny nose. Symptoms sometimes overlap between colds and sinus infections, such as nasal polyps.
Still unsure if you need professional medical care? See what the CDC has to say about sinus infections and when you should visit a doctor.
If you have a urinary tract infection, with symptoms ranging from burning with urination or frequent urination, we can help treat that. Yeast infections are another type of infection that SmartDocMD can provide treatment for – including writing prescriptions.
SmartDocMD also treats pink-eye and eye allergies, with symptoms ranging from eye drainage, red or bloodshot eyes, and irritated or painful eyes. We know that eye pain can be extremely uncomfortable. Opt for convenient, fast online treatment versus an in-office visit that could take days to occur.
What to Expect
If you have never used telemedicine before, you may wonder what to expect with SmartDocMD. There are four primary steps to receiving care with our service, and a great benefit that you'll appreciate at the end of your treatment.
The first step of your treatment is to choose one of five basic medical problems that you are experiencing. You will then be guided through an online patient interview (OPI) where you will tell us what is wrong and provide a medical history. A free individual health screening result and triage is then provided based on your OPI.
Our U.S. board-certified doctors are available to take your OPI and help you right now with a personalized care plan, including prescriptions if needed. If you wish to do something with the information provided, spend $30 and skip the waiting room, saving you time and money.
A benefit of your treatment is that it will help someone in need. SmartDocMD partners with free health clinics to help offer services and medications to communities in need. Your visit will allow us to donate time and money to providing health care to those who lack access.
SmartDocMD will write prescriptions if needed for your course of treatment. We may also suggest home remedies for symptom relief and prevention, such as use of a neti pot, or saline spray. Whether it's prescription or not, a nasal spray is highly likely to be soothing to the nasal passages.
The Benefits of Telemedicine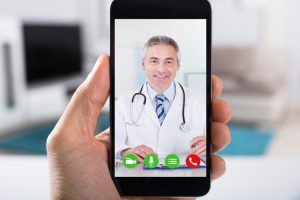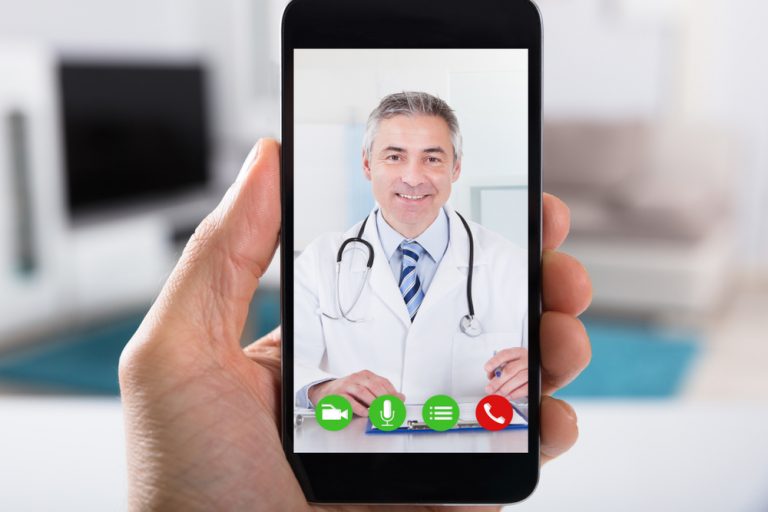 There are many benefits to using an online doctor versus seeking an in-office doctor, or even home remedies. Like home remedies, telemedicine allows you to receive symptom treatment and relief at the comfort of your home. The difference is that with telemedicine, you can have the peace of mind that a doctor has approved your course of treatment.
SmartDocMD can address symptoms of common illnesses in a convenient and fast manner. Bacterial sinusitis and chronic sinusitis symptoms can be very similar, such as presenting with a stuffy nose, sinus pressure, and bad breath. The difference boils down to the treatment.
Another benefit of telemedicine is protecting others from becoming sick. Infectious disease, such as cold flu symptoms, can be easily transmitted to those around you. Going out of your home with a common cold or sinusitis could potentially expose others to your sickness. This is an example of why receiving treatment online could help others by keeping germs contained in your home.
Start Your Care with SmartDocMD
If you are suffering from symptoms of a sinus infection, telemedicine may be an excellent alternative to in-person treatment. Instead of making the trip to the doctor's office, consider receiving treatment from the comfort of your home. Start your online patient assessment today and discover the benefits of telemedicine with SmartDocMD.