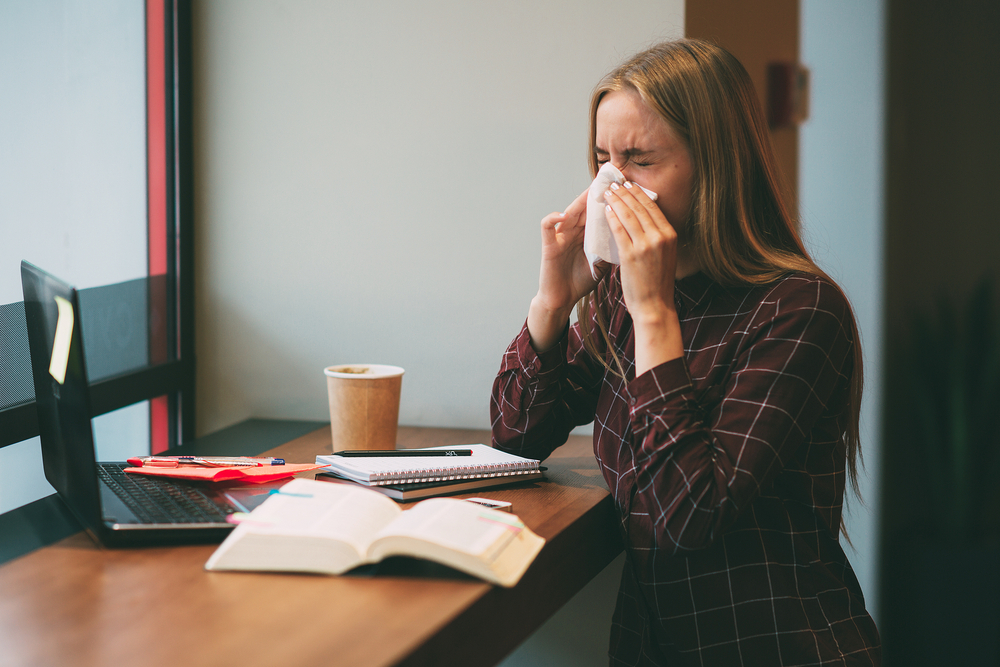 Feeling under the weather? Do you have a sore throat, cough, headache or stuffy nose? You may be wondering how to determine which sickness you've been struck with. Sinus infection vs. cold is an age-old battle, and it's best determined by one primary factor: time.
A cold usually dissipates in around 3-5 days. When you're still feeling the cough, fever, bad breath, sinus pressure associated you may have the more resilient of the two: sinus infection vs. cold. A bacterial sinus infection lasting longer than 10 days can require medical attention that you can start here.
When A Cold Gets Worse
Another typical pattern found in the sinus infection vs cold battle is a cold that eventually becomes a sinus infection. When the illness steadily becomes worse your cold can start to feel never ending, and when a sinus infection comes on late in the cycle of the illness it is prolonged immensely.
If you're concerned about your cold becoming a sinus infection or you're past the stage of sinus infection vs. cold and you have both then you should start your online interview with Smart Doc AI. We'll take you through a quick history and physical. Then, you'll receive a free health screening, and choose your SmartDocMDs. Get the health care you need on your schedule, from a group of the best trained professionals.
How to Handle Your Sinus Infections vs Cold
Here at Smart Doc MD you'll be able to determine your sinus infection vs cold conundrum with the help of our online doctors. SmartDocAI ensures our online doctors have the guidelines to make evidence-based decisions for your health. We care about your wellness and for those less fortunate. For every dollar you pay, we will contribute to the care of an underprivileged individual. No waiting rooms. No sitting in the doctor's office. This is health care on your terms.