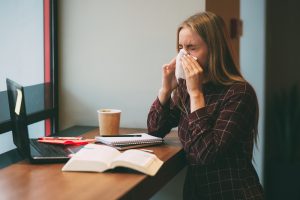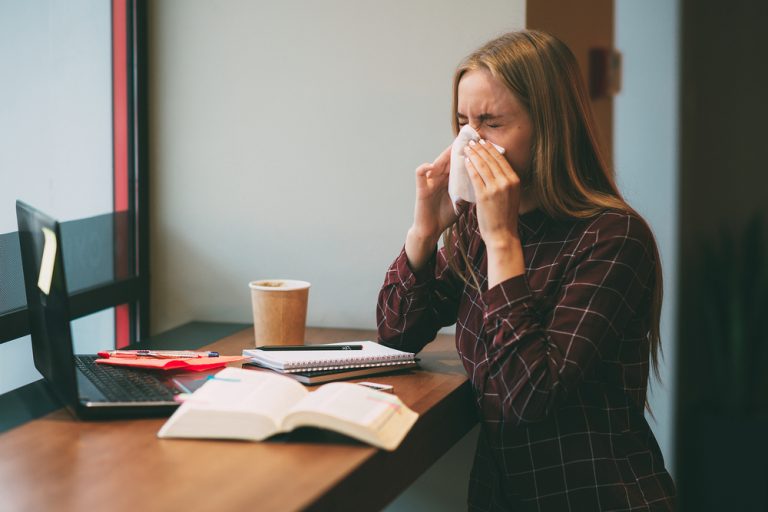 SmartDocMD offers sinus infection treatment with an easy and affordable online doctor consultation using our innovative online medical help system. Most sinus infections clear up on their own, with the patient's immune system doing all of the work to fight off what is typically the common cold virus inhabiting space in your sinus cavity.
When you have a sinus infection that lingers, or severe sinus infection symptoms that will not go away, you can get sinus infection treatment quickly and affordably by using the SmartDocMD personalized health screening. After you pay just $30 for the online doctor visit, you will receive a treatment plan, and if needed, antibiotics for your illness.
SmartDocMD offers effective sinus infection treatment solutions, and valuable health advice with your virtual doctor visit. Get treatment for your sinus infection and give back while you are at it, when you choose to use SmartDocMD for your online doctor visit. We want to be part of the solution because we believe business should be a force for positive social impact.  Our innovative methods help solve the issue of accessibility.  Our goal is to bring medical care to all communities by partnering with free health clinics and other non-profits.  For every patient treated on our platform, we will make a donation to a free clinic or charitable healthcare organization.
Skip the waiting room.  Start your care now. Our US board certified doctors are available to take your OPI and help you right now with a personalized care plan, including prescriptions as necessary. Users can get sinus infection treatment California at this current time.
Common treatments for sinus infections include the use of over the counter decongestants and expectorants, topical decongestants, sinus flushing, and from time to time, antibiotics for sinus infections that just simply will not go away.
In addition to sinus infections, we also treat common cold virus symptoms, bronchitis, urinary tract infections, pink eye and other eye allergies, and yeast infections and common vaginal problems.