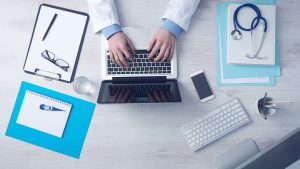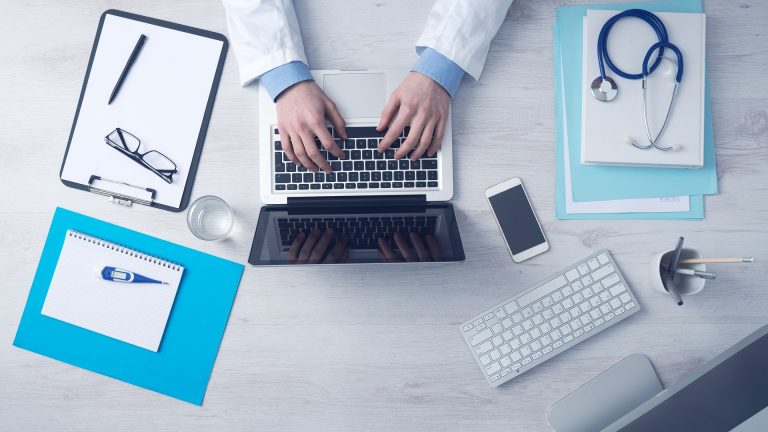 When you are sick it is very important that you rest to increase the speed of your recovery. Taking care of yourself is key to being healthy physically and mentally. Going to the doctor can be difficult and time consuming. Finding the time to make an appointment and actually go into the doctor can be an ordeal. SmartDocMD make the process simple and convenient for everybody.
Affordable Online Medical Care
SmartDocMD is the ideal online doctor to ensure top care while in the convenience of your own home. Having the ability to contact a doctor 24 hours a day 7 days a week will give you the flexibility to schedule an appointment. With no hassle of a doctor's office a virtual doctor may be the perfect solution.
Starting your care with an online patient interview for SmartDocAI, this will guide you through a series of questions where you will tell us what is wrong and provide a medical history. After the submission of your online patient interview you will receive a free individual health screening results and triage based on that information.
Having the access to a virtual doctor will allow you to avoid any waiting room. Our US board certified doctors are available to take your OPI and help you right now.They will create a  personalized care plan, including prescriptions as necessary. With no wait you will be able to recover quickly and get back to your everyday activities.
SmartDocMD's Purpose
SmartDocMD was created from the idea of a doctor and patient wanting to offer convenient, quality health care for basic problems without the waiting room. To have to spend several hours traveling to the doctor, sitting in the waiting room, and waiting on prescriptions is not necessary. When a simple health care problem can be solved in the comfort of your home why not take advantage of it.
Our healthcare is accessible to everyone and our innovative methods help solve the issue of accessibility. We want to bring medical care to all communities by partnering with free health clinics and other non-profits.  For every patient treated on our platform, we will make a donation to a free clinic or charitable healthcare organization.
Enacting change is difficult but with the help of our clients we plan to change the way technology works to benefit the patient-doctor experience. Our online process makes each step simple and straightforward to ensure a quick and convenient experience. This is health care on your terms.
How Online Medical Care Can Help
SmartDocMD is the perfect contact when having basic medical problems that are not emergencies. Our most common patients have sinus infections, cold/cough, urinary tract infection, pinkeye/eye allergies, and yeast infection. We can provide top care with no wait to get you feeling 100% again.
To start your care, it is important to check out these steps SmartDocMD provides online. This will guide you through the process and get you on the fast road to recovery.
Online Interview – Our SmartDocAI takes you through an efficient history and physical
Free health screening – Succinctly review your health information and what medical guidelines say
Choose our SmartDocMDs – Available on-demand, providing quality health care on your schedule
Personalized Care Plan – Receive recommendations with confidence, including prevention, lifestyle changes, and medications.
With SmartDocMD there is no need to worry given that ensures our doctors have the guidelines to make evidence-based decisions for your health. We not only care about your wellness but we also care about the health of others that are less fortunate. With our online medical care, you can contribute to an incredible goal.