Sinus infections can be painful and drawn out. Unfortunately, many take time to heal meaning there is no quick fix. Symptom management is usually the best course of action for treating sinus infections, but sometimes medical intervention is required. Whether your sinusitis can be addressed with a prescription or not, SmartDocMD has the solutions.
The future of healthcare involves the utilization of technology to improve how certain conditions are treated. It is certainly true that some ailments must be diagnosed in person, however, other conditions can be treated more effectively with telemedicine. If you're interested in discovering how telemedicine can help your medical condition, start your care with SmartDocMD today.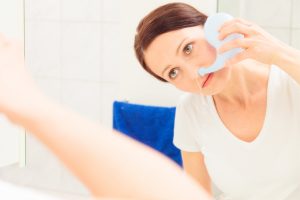 If you feel too poorly to leave the couch, or cannot afford to take time off work, SmartDocMD is the solution. You will have your medical history evaluated and your symptoms assessed by a board-certified physician, who will then provide medical advice and symptom management relief suggestions. A prescription will be provided if the physician finds it necessary.
Address your common medical ailment via telemedicine and discover the future of medical treatment. Whether you have a common cold, sinus infection, urinary tract infection, or other common medical issues then you can receive treatment in a convenient way.
The Future of Basic Health Care
SmartDocMD provides quality health care for basic problems without the waiting room. Brick and mortar doctor's offices existed and were required before the time of the internet. Treatment for common ailments can now be treated effectively online, which has led to a surge in telemedicine. As society changes, the way we treat medical ailments must as well.
A benefit of telemedicine that is sometimes overlooked is the protection of people who have immune disorders. Certain medical conditions that SmartDocMD treats are very contagious, meaning if you're able to, it's best to stay home. Telemedicine is able to prevent those with a compromised immune system from being exposed to contagious germs.
Many common ailments do not require prescription intervention and can be treated safely and effectively at home. The doctors of SmartDocMD will assess your symptoms and recommend symptom management. Sometimes the best course of action is to let your sinuses air dry, while other times it is best to ensure they stay moisturized.
Symptoms of a Sinus Infection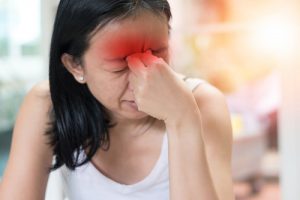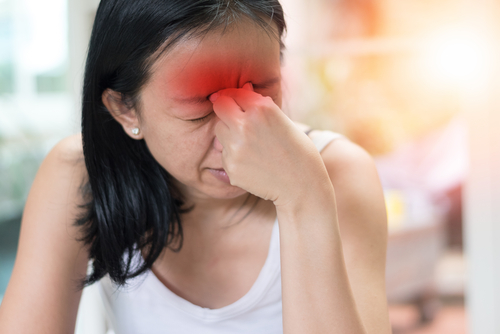 It is important to check with a doctor when your symptoms are persistent. Not all side effects of ailments should be eliminated. Some have useful functions, such as stomach acid. Many people do not the purpose of this uncomfortable body function. Stomach acid kills germs that enter your gut through the food you eat. Acid reflux can be a side effect of a sinus infection and certainly brings along discomfort. Long term sinus problems can make it hard to swallow because stomach acid damages the esophagus. If you feel that you have persistent acid reflux, seek medical attention to prevent long-term damage.
Don't make the mistake of assuming your symptoms are the result of a certain medical condition. Seek professional medical advice. The symptoms of colds and flu are common among the illnesses that affect the ear nose and throat. Some ailments may require a prescription, while others can be treated with over the counter symptom management, such as a saline nasal spray.
Over the Counter Treatment
Over the counter treatment options are often the best route to take when handling sinus infections. Your primary care doctor may recommend rinsing your sinuses with saline to soothe the irritation that can come with sinus problems. This is when a neti pot is useful to own. The shape of the device allows for the effective administration of saline solution to the sinuses.
Your primary doctor may suggest over the counter treatment for sinus problems, such as rinsing your sinuses with irrigation devices. Bulb syringes or squeeze bottles that can flush the nasal cavity with a saline solution will provide immediate relief, as well as help maintain hydrated, healthy sinuses.
Prescription Treatment
Despite the proliferation of medical knowledge available on the internet, many people still believe that prescription treatment is the best course of action for sinus infections. A low percentage of sinus infection cases require prescription intervention for proper treatment.
The overuse or misuse of prescription antibiotics can be damaging. Side effects can include a developed resistance to antibiotics prescribed in the future, making bacterial infections more difficult to treat. It's imperative that humans maintain a functional interaction with antibiotics. While they are often rare cases, severe bacterial infections can be deadly.
How Does It Work?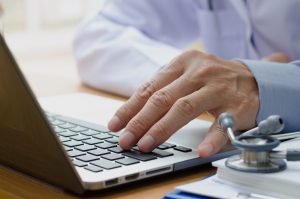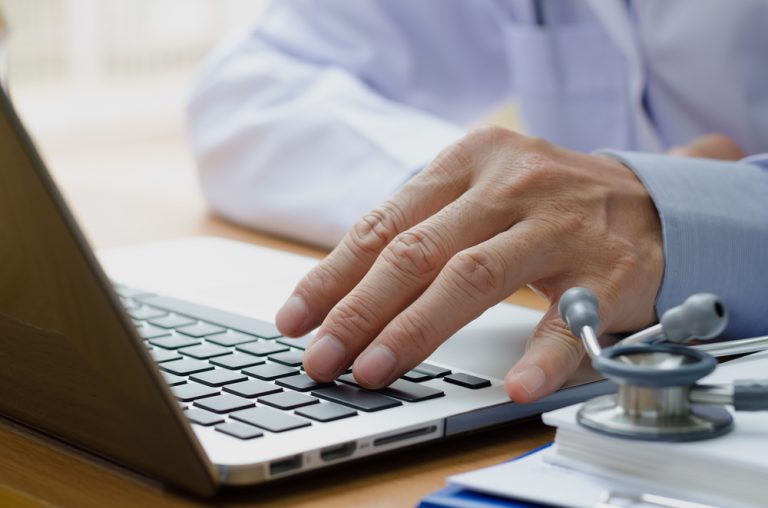 If you've never used telemedicine before, you may wonder how it works. If you dread going to the doctor because of the administrative complications, telemedicine may be one of the best inventions that you've discovered. Imagine receiving professional medical guidance for symptom relief of common ailments, all from the comfort of your own home. This is reality with SmartDocMD.
The first step to using SmartDocMD is to determine if using telemedicine is the best course of action. If you have a common medical ailment such as a sinus infection, yeast infection, urinary tract infection, pink-eye, or eye allergies, then you may qualify to receive quality, online healthcare through SmartDocMD.
A big note about online healthcare is that it should only be used when medical ailments are non-emergent and can safely be treated without an in-person evaluation. Many medical symptoms should be assessed by a doctor in person, as their varying degrees of severity can be critical to treat within time.
Start your care today by completing your online patient interview. SmartDocAl will guide you through our easy to understand portal, making your experience smooth and seamless. You will then receive a free individual health screening that is specific to your problem, as well as suggestions for finding treatment.
You will even be alerted to more serious conditions at no charge. SmartDocMD cares for our patients, whether they choose to purchase the provided health guidelines or not. If you wish to use the information provided, you can do so without breaking the bank. For $30, you can skip the waiting room, saving yourself time and money. You will even receive prescriptions as necessary!
SmartDocMD Provides a New Perspective on Medicine
The benefits of telemedicine are numerous, and SmartDocMD has one that is unique to the organization. When you choose SmartDocMD as your provider of telemedicine, the cost of your treatment will help someone in need. For every visit, we donate time and money to providing healthcare to those who lack access.