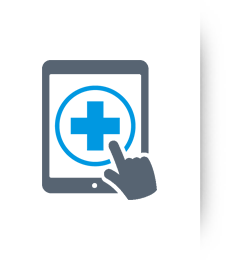 SmartDocMD specializes in helping patients with non-emergency medical conditions that we can safely assess without an in-person office visit. We allow sound access to partner sites who's online doctors provide medical care, diagnosis and treatment. Search for your condition and get help online.  We can cover sinus infection triage to treatment online, urinary tract infection online doctor finder, online doctor finder for pink eye, and other related ailments that can be easily treated with an online doctor prescription.
When you sign up and work with SmartDocMD you'll have access to partner sites where you can email a doctor online and you'll receive specific treatment recommendations, as well as be provided with any necessary prescriptions, and a note from their doctors should you need an excuse for being out of work or school obligations.
Simply start here, with our online patient interview. This questionnaire is designed to efficiently and thoroughly find out what is wrong, and some key notes from your medical history. This screening is a free online doctor consultation questionnaire. You do not have to pay a thing to receive quality recommendations that are specific to your problem. We also offer suggested ways to find treatment, and alerts to be aware of that may signal that your condition could be related to more serious conditions at no charge.
The online patient OPI is the best way that we have found to triage your condition and offer direct access to our online doctors. It's convenient. It's easy. You can stop and start the online questionnaire at any time and come back to it. If you wish to skip the waiting room and receive treatment from our partners' online doctors, you'll receive ways to communicate with your doctor online. Telemedicine and technology has advanced to offer virtual doctor visits, and email a doctor online has always been a direct way to communicate direct with your doctor.