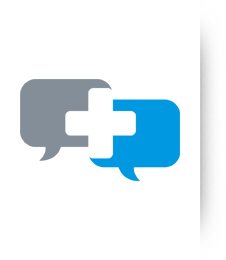 You can easily see a California or Florida virtual doctor via our easy to use system for less than the cost it typically takes to drive to see a doctor in Northern or Southern California or Florida. Let's be honest. Medical care is changing because of the Internet. The way in which we acquire medical information has drastically changed since the advent of the world wide web. Now, with so much virtual medial advice and information (a lot of it largely could be considered mis-information) at our fingertips, patients are cross checking their symptoms against a humongous range of ailments, diseases and conditions. They do not want to take time off of work or leave the comforts of their home base to spend time driving to a doctor's office, only to be met with requests from the doctor's office, to spend more time waiting in their waiting area either for an appointment, or for your appointment to be called.
Our time is valuable. We only have so much of it on this Earth. No one likes the idea of WAITING on anything, and the idea of waiting on doctors or other medical staff, physician's assistants and others, to see them for a common illness such as a cold, or a yeast infection, makes most people quite ornery. SmartDocMD refers to the safest, most affordable partner online doctor sites for handling your online doctor visit. Click to learn more about our California or Florida Virtual Doctor visits for Sinus Infection Treatment, Doctor Visit for Common Cold, UTI online doctor consult, Pink Eye / Other Allergies virtual doctor visit, and Yeast Infection and other vaginal issues.
Have questions about your symptoms? Get started and fill out our online questionnaire. Don't know your problem? Take your best guess and our SmartDocAI will guide you.
A free individual health screening result and triage is provided based on your OPI. SmartDocAI will offer guidelines specific to your problem, suggestions for finding treatment, and alert you to more serious conditions at no charge.
Want to do something with the info?  Skip the waiting room, save yourself time and money and we will send you to a trusted partner site. You will not find a better, more medically sound option for California or Florida Virtual Doctor questions than SmartDocMD.
If you are unsure, or perhaps thinking, this is too good to be true – those doctors must not be based in the United States. Let us put those fears to rest. SmartDocMD partners with board certified physicians who are licensed to practice in your state. These doctors go through a rigorous application process. They must have passed all portions of the United States Medical Licensing Exams (USMLEs) along with having a valid prescribing DEA license.  Additionally, they are among the best doctors in their field and recommended by their peers.