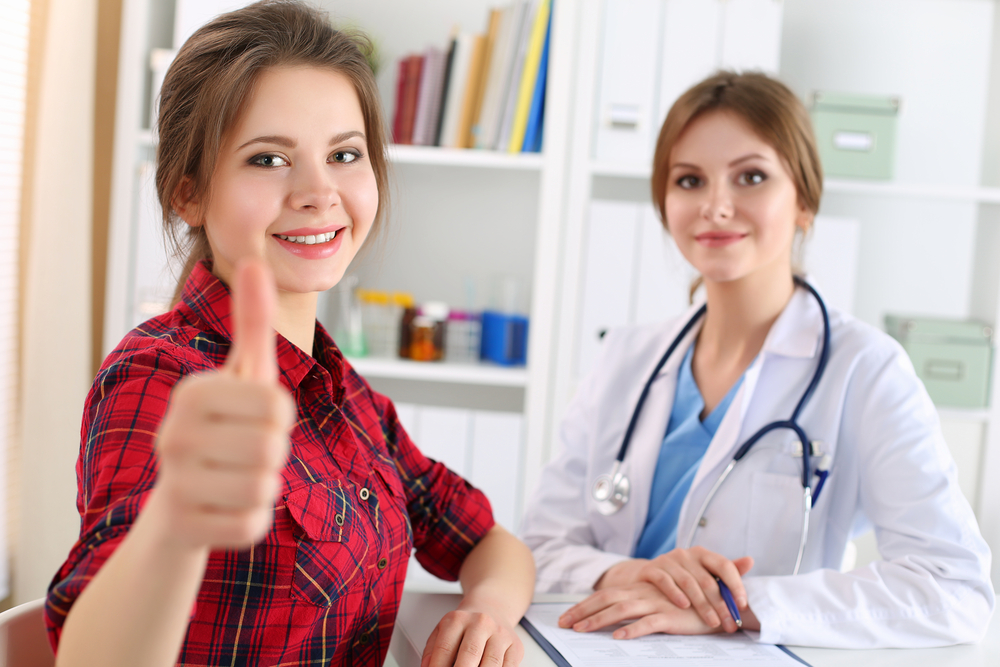 When thinking about your online doctor visit, there are numerous things that you can do to ensure that you get the best doctor visit possible. The best doctor visit is what you are looking for. SmartDocMD is a thorough online doctor finding service that can refer you to online doctors who treat common illnesses such as a cold, upper respiratory infections, sinus infections, eye allergies / conjunctivitis, and common vaginal infections such as a yeast infection. Our partner site doctors are well informed and U.S. Board Certified Physicians that can treat your illness effectively. Here we offer a few quick tips to ensure that your online doctor visit is the best doctor visit that you can have.
Put any bias aside and go into the online doctor visit with a clear mind.
Sometimes with online doctor visits, patients feel like they are too quick, or not thorough enough, however it has been proven that online doctors treat illnesses just as effectively as urgent care doctors. In fact, patients that utilize online doctor visits will quickly find that the experience is much better in that they do not have to travel to a clinic facility to see a doctor, and the risk is much less with regards to exposure to other germs that other patients waiting to see the clinic doctor may be carrying.
Prepare for the online doctor appointment in advance.
In order to have a successful doctor visit, patients should prepare for the appointment ahead of time by writing down any questions that they might have about their condition. When you are sick, you probably don't feel much like getting out of bed, depending on the sickness, however if you spend a little bit of time thinking about your on-going symptoms, how long they have been occurring and any questions that arise as you are thinking about each of those, you will have a much better visit. It will also help to have a list of medications both over the counter and prescribed that you are currently taking. You may also want to write down any supplements and vitamins that you are currently taking as well. Be sure to share this list with your online doctor during the appointment. Online doctors will take a moment at the beginning of the appointment to look over your medical history and details.
Take note of how you are currently feeling and be prepared to communicate those details.
Only you know how you are feeling, and what you have experienced with the illness. If you take a moment to think about how you are feeling, and what sorts of pains you may have, it will help you to be able to explain that to the doctor. If you write it down, you can even share that during your online patient interview prior to the online doctor appointment. Only you can explain this experience. It goes without saying that in order to have the best doctor visit, a doctor needs you to help them, help you.
Put aside any feelings of embarrassment.
Doctors have truly heard everything. Rest assured doctors have heard it all. You will not shock them, or experience any judgement, comics, or any emotion except the doctor truly being present with you during the online doctor appointment. Put any nerves you have aside regarding sharing your condition and past history. Go ahead and share with the doctor what you are thinking to yourself, in your head. Don't hold back.
Keep a notepad beside you during the appointment
so that you can write down any notes that you need to remember regarding medications, or symptoms that the doctor may tell you. During the appointment, especially if you are new to the online doctor visit experience, you will be communicating with the doctor and not really logging into your memory each and everything they say. Having a notepad beside you will help you to have a place to write down notes that you do not need to forget. This cuts down on having to have a repeat online doctor visit for the same condition.
We certainly hope that you have the best doctor visit online.   We at SmartDocMD are truly revolutionary in our approach to finding you telemedicine and online doctor visits. We do not require that you have subscription to our service long term. Our services can be are totally free to help you find the right online doctor who can prescribe medicines that you need in order to be treated for a variety of infections. Get started right now from the comfort of your surroundings and get treatment today. If you just need an allergy test check out Wyndly.
Start Your Care

Let's get you better

Choose from one of 5 different types of basic medical problems

Online Patient Interview (OPI)

Just like at the office, but without the wait

Our SmartDocAI will guide you through an online patient interview (OPI) where you will tell us what is wrong and provide a medical history

Health Information & Triage

Personalized to your problem and FREE

Individual health screening and triage based on your OPI.

SmartDocAI will offer guidelines specific to your problem, suggestions for finding treatment, and alert you to more serious conditions, all for FREE

SmartDocMD on Demand

Get the help you need

Want to do something with the info? $30 - Skip the waiting room, save yourself time and money.

Our US board certified doctors are available to take your OPI and create a personalized care plan right now, including prescriptions as necessary

Care for Others

Your care will help someone in need

We partner with free health clinics to help offer services and medications.

For every visit, we donate to providing health care to communities in need. Want to contribute directly? See a list of our partners here

Like Everything You See?